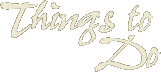 98 Real Estate Group
Apalachicola Bay Inn
Apalachicola River Catfish Tournament Trail
Apalachicola.biz
ApalachicolaFlorida.info
ApalachicolaHomes.net
Ausley & McMullen, P.A.
Bay City Lodge, Inc.
Bay Point Marina
BayNavigator.com
Beach Realty of Cape San Blas, Inc.
Ben's Photos
Bluewater iNet Group, LLC
Bluewater Outriggers
Bottoms Up Fishing Tournament
Burke & Co. Real Estate Group, LLC
Cape San Blas Inn
Cape San Blas Lighthouse
Cape San Blas Realty
Cape San Blas Vacation Rentals
Cape Trading Post
CapeSanBlas.info
Capt. Clint's Pontoon Boat Rentals
Captain's Containers, LLC
Captain's Cove Marina
Carpet Country
Carrabelle Boat Club
Century 21/Collins Realty, Inc.
Charisma Charters
City of Port St. Joe
Coastal Concierge LLC
Coastal Design & Landscaping
Coastal Marina Management
Collins Construction and Sewage Treatment Services
Collins Vacation Rentals, Inc.
Columbus Marina
Crest Enterprises and Land Development, Inc.
Durens Piggly Wiggly
F&B Builders, Inc.
Family Life Church
First Baptist Church of Mexico Beach
First Prebyterian Church of Port St. Joe
Florida Catfish Classic Tournaments
FloridaGulfCoastMarinas.com
Forgotten Coast Property Management & Rentals, LLC
ForgottenCoast.biz
g3 Realty Group
Gamble & Associates Construction, Inc.
Grady Market
Gulf Coast Property Services, LLC
Gulf Coast Triple Crown Championship
Gulf Coast Vacation Rentals
Gulf County Supervisor of Elections Office
Gulf County TDC
GulfCountyBusiness.com
Gunn Heating & Air Conditioning, Inc.
Happy Ours Kayak & Bike Outpost
Harmon Realty Vacation Rentals
HenryG.NET
High Cotton Affairs
Indian Pass General Store
Indian Pass Raw Bar
Joe Mama's Wood Fired Pizza
Johnene Marcum, CPA
Joyce Estes, Artist
Kaci Rhodes, Realtor
L.L. Lanier & Sons
Lady J Charters
LaPrades Marina at Lake Burton
Lighthouse Utilities
Long Avenue Baptist Church
Mariner Investment Properties, Inc.
Mentor Gadsden
Mexico Beach Artificial Reef Association
Mexico Beach Harmon Realty, Inc.
Mexico Beach Marina
Mexico Beach Offshore Classic Fishing Tournament
Mexico Beach Sundance Realty
MexicoBeach.info
MexicoBeachFL.com
MexicoBeachSales.com
Michael Billings, REALTOR
Miss Mary
My Key Photography
NAPA - St. Joe Auto Parts
Natalie Shoaf, REALTOR
Natural Element, Inc.
No Worries Vacation Rentals
Opportunity Florida
Orange Beach Billfish Classic
Orange Beach Grand Slam
Organization for Artificial Reefs
Panache Tent + Event Rentals
Panhandle 360
Paradise Coast Vacation Rentals
Pirate's Cove Marina
Port St. Joe Marina
Port St. Joe Port Authority
PortStJoe.info
Pristine Properties Vacation Rentals, LLC
Pristine Properties, LLC
Raffield Fisheries, Inc.
Reeves Furniture & Refinishing Shoppe
Roberson and Associates, PA
Robinson Brothers Guide Service
Robinson Real Estate Company
Sally Childs, Realtor
Screened Onsite
Shallow Reed
Southeastern Consulting Engineers, Inc.
Spirit of Caregiving, LLC
St. George Island Real Estate
St. George Island Realty
St. James Episcopal Church
St. Joe Natural Gas Company
St. Joe Rent-All, Nursery & Supply
St. Vincent Island Shuttle Service
Star Publishing Company
StGeorgeIslandFlorida.info
StJoeBay.info
Sugar Beach Rentals, Inc.
Suncoast Realty and Property Management
SurfMexicoBeach.com
The Appliance Solution
The Invitational
The Port Fine Wine & Spirits
The Wharf Boat & Yacht Show
The Wharf Marina
Turtle Beach Inn
Ulrich Construction
Ward's Lawn Care & Pressure Washing
Waste One
Water's Edge RV Park
Zach Ferrell


Florida's Forgotten Coast is a virtual playground for those of us who enjoy Florida history, exploring coastal eco-systems, birdwatching, shell collecting, or any number of nature-based activities. There's never a shortage of things to do. Here are a few links to help you plan your next adventure.



Apalachicola Maritime Museum

Apalachicola Maritime Museum - Providing active sailing, boat building and restoration and educational programs to celebrate the maritime history of Apalachicola. Features sailing trips on the vessel Heritage of Apalachicola, a 58' wooden ketch formerly Quark. - 103 Water Street, Apalachicola, FL 32320 - Phone: (850) 653-2500



John Gorrie State Museum

Contains a replica of the ice machine created by Dr. John Gorrie in an attempt to cool his yellow fever patients. His invention later bacame the basis for the ice industry and modern air conditioning.



Apalachicola National Estuarine Research Reserve

Encompassing over 246,000 acres in Apalachicola Bay, it is the largest of it's kind in the nation.



St. Vincent National Wildlife Refuge

St. Vincent Island is an unspoiled barrier island in Apalachicola Bay, accessable only by boat. (rentals and tours available). The visitor's center is located in Apalachicola, on the north end of Market Street.



Big Bend Scenic Byway

Approximately 171 miles along US 98 from the City of Apalachicola in Franklin County to CR59 in the St. Marks National Wildlife Refuge in Wakulla County, including a spur road to St. George Island (SR 300), and three (3) Forest Trails including SR 65 through Tate's Hell State Forest; SR 267 through the Wakulla State Forest; and CR 375 through the Apalachicola National Forest. The corridor also includes short segments of local streets and county roads.



Lafayette Park

Pier, interpretive signage, a gazebo, picnic tables and playground. In Apalachicola on Avenue B between 13th and 15th Streets. (A great location for a wedding or other special event.)



Battery Park and the City Marina

Boat launch and park with picnic tables and playground, located in Apalachicola on Bay Avenue between 4th and 6th Streets.



Chestnut Street Cemetery

One of the more significant cemereries on the Gulf Coast. Established in 1831, the stones tell the history of Apalachicola. Funerary art reflects the ethnic diversity of the community, religious beliefs and burial customs trade patterns. Located on Highway 98 between 6th and 8th Streets.



Dixie Theatre

Built in 1912, the Dixie Theatre became the entertainment center of the county. Eventually opened as a motion picture theater, the Dixie closed in 1967. Recently renovated, the Dixie is again hosting live theatre. Summer repertory runs from mid-May through early September with performances at 8pm on Thursday, Friday and Saturday, and at 2:30pm on Wednesday and Sunday. For more information call (850) 653-3200.



St. George Island State Park

Nine miles of undeveloped beach, pristine shoreline, majestic dunes and bay forest, sandy coves and salt marshes. Hiking trails, boardwalks and observation platforms great for hiking, camping or a leisurely stroll.



Cape St. George State Reserve

A 28-mile long barrier island that seperates Apalachicola Bay from the Gulf of Mexico. The island's remoteness and wilderness qualities provide an opportunity to explore and enjoy a remnant of Florida's original natural landscape. Boat rentals and tours offer accessibility to this shell collector's dream.



Apalachicola Historic District

Many fine old homes and buildings dating back to the 1830s. A scenic walking tour of the town aquaints visitors to sites such as cotton warehouses which housed the city's once prosperous cotton exports during the 1800s and stately antebellum homes nestled amid magnolias. A tour map is available at the Chamber of Commerce office on Market Street. (Downloadable PDF document coming soon!) Be sure to visit us each spring for the annual Tour of Homes.



Fort Gadsden Historic Site

Located on the east bank of the Apalachicola River, accessed by Highway 65. The site interprets the role of Native and african Americans during the early 1800s. For more information, call (850) 643-2282



The Apalachicola Paddling Trail System

The Apalachicola Paddling Trail System is a National Recreation Trail and one of the top 12 paddling destinations in the country according to Paddler magazine and the American Canoe Association.



The Great Florida Birding Trail

The Great Florida Birding Trail also has sites located in this region that are of interest to birding tourists and those interested in wildlife viewing.