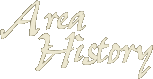 98 Real Estate Group
Apalachicola Bay Inn
Apalachicola River Catfish Tournament Trail
Apalachicola.biz
ApalachicolaFlorida.info
ApalachicolaHomes.net
Ausley & McMullen, P.A.
Bay City Lodge, Inc.
Bay Point Marina
BayNavigator.com
Beach Realty of Cape San Blas, Inc.
Ben's Photos
Bluewater iNet Group, LLC
Bluewater Outriggers
Bottoms Up Fishing Tournament
Burke & Co. Real Estate Group, LLC
Cape San Blas Inn
Cape San Blas Lighthouse
Cape San Blas Realty
Cape San Blas Vacation Rentals
Cape Trading Post
CapeSanBlas.info
Capt. Clint's Pontoon Boat Rentals
Captain's Containers, LLC
Captain's Cove Marina
Carpet Country
Carrabelle Boat Club
Century 21/Collins Realty, Inc.
Charisma Charters
City of Port St. Joe
Coastal Concierge LLC
Coastal Design & Landscaping
Coastal Marina Management
Collins Construction and Sewage Treatment Services
Collins Vacation Rentals, Inc.
Columbus Marina
Crest Enterprises and Land Development, Inc.
Durens Piggly Wiggly
F&B Builders, Inc.
Family Life Church
First Baptist Church of Mexico Beach
First Prebyterian Church of Port St. Joe
Florida Catfish Classic Tournaments
FloridaGulfCoastMarinas.com
Forgotten Coast Property Management & Rentals, LLC
ForgottenCoast.biz
g3 Realty Group
Gamble & Associates Construction, Inc.
Grady Market
Gulf Coast Property Services, LLC
Gulf Coast Triple Crown Championship
Gulf Coast Vacation Rentals
Gulf County Supervisor of Elections Office
Gulf County TDC
GulfCountyBusiness.com
Gunn Heating & Air Conditioning, Inc.
Happy Ours Kayak & Bike Outpost
Harmon Realty Vacation Rentals
HenryG.NET
High Cotton Affairs
Indian Pass General Store
Indian Pass Raw Bar
Joe Mama's Wood Fired Pizza
Johnene Marcum, CPA
Joyce Estes, Artist
Kaci Rhodes, Realtor
L.L. Lanier & Sons
Lady J Charters
LaPrades Marina at Lake Burton
Lighthouse Utilities
Long Avenue Baptist Church
Mariner Investment Properties, Inc.
Mentor Gadsden
Mexico Beach Artificial Reef Association
Mexico Beach Harmon Realty, Inc.
Mexico Beach Marina
Mexico Beach Offshore Classic Fishing Tournament
Mexico Beach Sundance Realty
MexicoBeach.info
MexicoBeachFL.com
MexicoBeachSales.com
Michael Billings, REALTOR
Miss Mary
My Key Photography
NAPA - St. Joe Auto Parts
Natalie Shoaf, REALTOR
Natural Element, Inc.
No Worries Vacation Rentals
Opportunity Florida
Orange Beach Billfish Classic
Orange Beach Grand Slam
Organization for Artificial Reefs
Panache Tent + Event Rentals
Panhandle 360
Paradise Coast Vacation Rentals
Pirate's Cove Marina
Port St. Joe Marina
Port St. Joe Port Authority
PortStJoe.info
Pristine Properties Vacation Rentals, LLC
Pristine Properties, LLC
Raffield Fisheries, Inc.
Reeves Furniture & Refinishing Shoppe
Roberson and Associates, PA
Robinson Brothers Guide Service
Robinson Real Estate Company
Sally Childs, Realtor
Screened Onsite
Shallow Reed
Southeastern Consulting Engineers, Inc.
Spirit of Caregiving, LLC
St. George Island Real Estate
St. George Island Realty
St. James Episcopal Church
St. Joe Natural Gas Company
St. Joe Rent-All, Nursery & Supply
St. Vincent Island Shuttle Service
Star Publishing Company
StGeorgeIslandFlorida.info
StJoeBay.info
Sugar Beach Rentals, Inc.
Suncoast Realty and Property Management
SurfMexicoBeach.com
The Appliance Solution
The Invitational
The Port Fine Wine & Spirits
The Wharf Boat & Yacht Show
The Wharf Marina
Turtle Beach Inn
Ulrich Construction
Ward's Lawn Care & Pressure Washing
Waste One
Water's Edge RV Park
Zach Ferrell
George L. Chapel
Apalachicola Historical Society, Inc.
P.O. Box 75
Apalachicola, Florida 32329

Reprinted by Permission

Chapter 1 - The Indians
Chapter 2 - The Spanish
Chapter 3 - The English
Chapter 4 - Scottish Traders
Chapter 5 - The United States
Chapter 6 - The Settlements
Chapter 7 - Apalachicola
Chapter 8 - The Civil War
Chapter 9 - Cypress
Chapter 10 - World War II
Chapter 11 - Seafood
Selected Bibliography

Chapter 1 - The Indians


The Port of Apalachicola did not exist until President James Monroe appointed a port collector in 1822. Before that time the area around the mouth of the Apalachicola River had been occupied by Indians for some 10,000 years.

The Indians came to eat oysters. There are Indian mounds west of town at "11 Mile," back of town in the Magnolia cemetery area, and in Eastpoint. The shell mounds served as religious and burial sites. Indian mounds may also be found up the Mississippi River and throughout the Southeastern United States.

The primary reason why there was no settlement at the river's mouth until 1821-1822 was because the lands at the mouth of the river were isolated from the hinterland by a large network of bayous and swamps. The river also empties into a shallow bay.

The Apalachicola River Indians probably came into contact with the first European expedition to reach the general vicinity of the river: the ill-fated Narvaes expedition of 1528 into Apalachee country. Apalachee country was east of Apalachicola River country. The members of the Narvaes expedition killed their horses at a place called the Bay of Horses and used the skins for water bottles before building small boats and sailing toward the Southwest. The account of the DeSoto expedition tells of finding remnants of the Narvaes expedition on the coast. The Bay of Horses was probably somewhere around the St. Marks and Ochlockonee Bay area, near the head of Apalachicola Bay.

The name "Apalachicola" comes from the Indians and apparently described a ridge of earth produced by sweeping the ground in preparation for a council or peace fire. Such an area might be translated as an area of peaceful people or people on the other side. "Land of the friendly people" might be taken as a broad interpretation of the word. It was spelled with two "p"s in the Act of the Legislative Council of the Territory of Florida in 1821 which named the town.