The Islands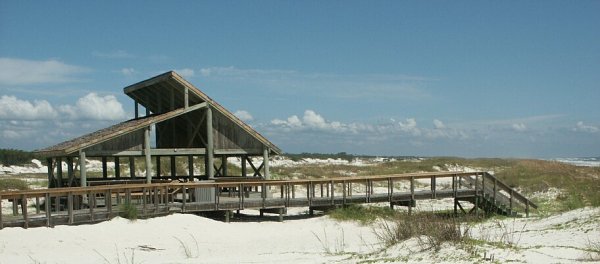 St. George Island is one of Florida's premier beach vacation destinations! If you are looking for that perfect spot, a rare blend of the best that Florida has to offer, look no further. Let the gentle surf caressing the shores of St. George wash your cares away.

Located at the western end of the area's barrier islands, St. Vincent's National Wildlife Refuge boasts 12,358 acres of some of Florida's most pristine dune ridges and is home to a number of endangered and threatened species.

St. George Island State Park, located on the eastern end of the area's largest island, offers picnicing, camping, surf fishing, swimming, and nine miles of undeveloped beaches and dunes.

Cape St. George State Reserve (known locally as Little St. George Island), is located in the island chain between St. Vincent's and St. George Islands, and is accessible only by boat. Cape St. George Lighthouse formerly located at the tip of the island's cape, collapsed in 2005 and is currently being restored.

For a tide table of Apalachicola Bay, CLICK HERE.