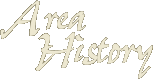 98 Real Estate Group
Apalachicola Bay Inn
Apalachicola Charters
Apalachicola River Catfish Tournament Trail
Apalachicola.biz
ApalachicolaFlorida.info
ApalachicolaHomes.net
Ausley & McMullen, P.A.
Bay City Lodge, Inc.
Bay Point Marina
BayNavigator.com
Beach Hill Beach Vacation Home
Beach Realty of Cape San Blas, Inc.
Ben's Photos
Best Western Apalach Inn
Beulah Beltway Project
Big Time Charters
Bluewater iNet Group, LLC
Bluewater Outriggers
Boss Oyster
Bottoms Up Fishing Tournament
Bow Wow Meow Beach Shop
Burke & Co. Real Estate Group, LLC
Calhoun County Chamber of Commerce
Cape Escape Vacation Rentals, LLC
Cape San Blas Inn
Cape San Blas Lighthouse
Cape San Blas Realty
Cape San Blas Vacation Rentals
Cape Trading Post
CapeSanBlas.com
CapeSanBlas.info
Capt. Alan's Sea Escape
Captain's Containers, LLC
Captain's Cove Marina
Carpet Country
Century 21/Collins Realty, Inc.
Charisma Charters
City of Port St. Joe
Coastal Concierge LLC
Coastal Design & Landscaping
Coastal Marina Management
Collins Vacation Rentals, Inc.
Columbus Marina
Consulate
Coombs House Inn
Crab Shack Beach House
Crest Enterprises and Land Development, Inc.
Durens Piggly Wiggly
El Governor Motel
Emerald Coast Marina
F&B Builders, Inc.
Family Life Church
First Baptist Church of Mexico Beach
First Baptist Church of Port St Joe
First Prebyterian Church of Port St. Joe
Florida Catfish Classic Tournaments
FloridaGulfCoastMarinas.com
Forgotten Coast Property Management & Rentals, LLC
ForgottenCoast.biz
g3 Realty Group
Gibson Inn
Grady Market
Gulf Alliance for Local Arts
Gulf Coast Property Services, LLC
Gulf Coast Triple Crown Championship
Gulf Coast Vacation Rentals
Gulf County Supervisor of Elections Office
Gulf County TDC
Gulf Sands Motel
GulfCountyBusiness.com
Gunn Heating & Air Conditioning, Inc.
Happy Ours Kayak & Bike Outpost
Harmon Realty Vacation Rentals
Haughty Heron
HenryG.NET
High Cotton Affairs
Indian Pass General Store
Indian Pass Raw Bar
Indian Pass Raw Bar & Grill Uptown
J. Cobb Realty, LLC
Joe Mama's Wood Fired Pizza
Johnene Marcum, CPA
Joyce Estes, Artist
L.L. Lanier & Sons
Lady J Charters
LaPrades Marina at Lake Burton
Lighthouse Utilities
Liquid Addiction Charters
Long Avenue Baptist Church
Marquardt Realty, Inc.
Mentor Gadsden
Mexico Beach Artificial Reef Association
Mexico Beach Charters
Mexico Beach Harmon Realty, Inc.
Mexico Beach Marina
Mexico Beach Offshore Classic Fishing Tournament
Mexico Beach Sundance Realty
MexicoBeach.info
MexicoBeachFL.com
MexicoBeachSales.com
Michael Billings, REALTOR
Miss Mary
My Key Photography
NAPA - St. Joe Auto Parts
Natalie Shoaf, REALTOR
Natural Element, Inc.
No Worries Vacation Rentals
Ocheesee Creamery
Old Saltworks Cabins
Opportunity Florida
Orange Beach Billfish Classic
Organization for Artificial Reefs
Panache Tent + Event Rentals
Panhandle 360
Paradise Coast Vacation Rentals
Pirate's Cove Marina
Port St. Joe Marina
Port St. Joe Port Authority
PortStJoe.info
Premier Sportfishing Adventures
Pristine Properties Vacation Rentals, LLC
Pristine Properties, LLC
ProphetRooms.com
Raffield Fisheries, Inc.
Reeves Furniture & Refinishing Shoppe
Relentless Ministries
River to Gulf Adventures
Roberson and Associates, PA
Robinson Brothers Guide Service
Robinson Real Estate Company
S&K Specialty Contractors, Inc.
Sally Childs, Realtor
Sandy Shoes Vacation Rentals
Sandy Toes Beach Rentals
Scipio Creek Marina
Screened Onsite
Shallow Reed
Southeastern Consulting Engineers, Inc.
Spirit of Caregiving, LLC
St. George Island Real Estate
St. George Island Realty
St. James Episcopal Church
St. Joe Natural Gas Company
St. Joe Rent-All, Nursery & Supply
St. Joseph Bay Country Club
St. Vincent Island Shuttle Service
Star Publishing Company
StGeorgeIslandFlorida.info
StJoeBay.info
Sugar Beach Rentals, Inc.
Sunbird Yoga
Suncoast Realty and Property Management
Sunrise Construction and Company, Inc.
Sunset Coastal Grill
SurfMexicoBeach.com
The Appliance Solution
The Port Fine Wine & Spirits
The Wharf Boat & Yacht Show
The Wharf Marina
Tiki Palms Inn
Turtle Beach Inn
Ulrich Construction
United Way of Northwest FL, Inc.
Ward's Lawn Care & Pressure Washing
Water's Edge RV Park
Whispering Pines of Cape San Blas
Windward Sailing Charters
Zach Ferrell
George L. Chapel
Apalachicola Historical Society, Inc.
P.O. Box 75
Apalachicola, Florida 32329

Reprinted by Permission

Chapter 1 - The Indians
Chapter 2 - The Spanish
Chapter 3 - The English
Chapter 4 - Scottish Traders
Chapter 5 - The United States
Chapter 6 - The Settlements
Chapter 7 - Apalachicola
Chapter 8 - The Civil War
Chapter 9 - Cypress
Chapter 10 - World War II
Chapter 11 - Seafood
Selected Bibliography

Chapter 11 - Seafood


Commercially sold in Apalachicola as early as 1836, oysters were not harvested in any quantity until the 1850's. Intensive efforts to exploit the beds in Apalachicola began in 1870 with John C. Messina and Company, Yent and Alexander, John Miller and Joseph Segree. John G. Ruge was an important figure in the local shellfish industry. Born in Apalachicola in 1854, the son of Herman Ruge, who had migrated from Hanover, Germany in the early 1840's, John and his brother George worked for their father in his machine shop and hardware store until they changed the name of the firm from Herman Ruge and Sons to the Ruge Brothers Canning Company in 1885. Taking advantage of pasteurization, they became Florida's first successful commercial packers (under the "Alligator" brand). John Ruge was among the first to advocate planting oyster shells near the natural beds for juvenile oysters (spat) to settle upon. In 1918, William Popham, a land promoter in Apalachicola and St. George Island, further advocated the deliberate cultivation of oysters in Apalachicola Bay. Stephen Rice and Joseph Messina also helped establish shellfish sales. Rice, born in Huntsville, Alabama in 1838, moved to Texas, commanded a Confederate infantry unit in the Civil War, and moved to Apalachicola in 1882. He and his two sons, Stephen, Jr., and Rob Roy, founded a large and successful oyster packing company. Locally born Joseph Messina gained control of the Bay City Packing Company in 1896 and marketed a variety of seafood products under the "Pearl" brand. From the mid-1870's to the early decades of the twentieth century, Apalachicola was part of Florida's sponge industry. The local sponge trade came to rank third in the state. By 1895, between 80 and 120 men were employed in it, and the city had two sponge warehouses. Later, as the major Greek sponge operations moved down the coast to Carrabelle, Cedar Key and Tarpon Springs, shrimp and sponge operations continued in Apalachicola with the Greek sailing fleet and Democritus Manglomanus (Demo George). The Apalachicola Northern Railroad came into Apalachicola in 1907 and ran an "oyster special" to Atlanta with oysters packed in ice. By 1915, some 400 men manned 117 oyster boats under sail, 250 shuckers worked in various oyster houses, and a number of other workers worked in two canneries. The Bay City Packing Company in 1915 was shipping canned shrimp to Boston and other markets as well as trading in fresh shrimp. Each spring, large sturgeon appeared in the bay to spawn upriver. Captain Anderson and his crew would catch as many as 70 in a 24-hour period to meet the demand for caviar, as well as general consumption. This process was disrupted in 1935 with the construction of the Jim Woodruff dam. Pole fishing, of course, was always a local pastime. In the 1980's and 1990's, habitat incursions, urban development and market demands brought severe pressure on the fresh seafood industry.

Today, Apalachicola is the headquarters of a United Nations Biosphere Reserve and Estuarine Sanctuary of 196,000 acres.