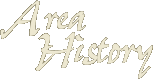 98 Real Estate Group
Apalachicola Bay Inn
Apalachicola River Catfish Tournament Trail
Apalachicola.biz
ApalachicolaFlorida.info
ApalachicolaHomes.net
Ausley & McMullen, P.A.
Bay City Lodge, Inc.
Bay Point Marina
BayNavigator.com
Beach Realty of Cape San Blas, Inc.
Ben's Photos
Bluewater iNet Group, LLC
Bluewater Outriggers
Bottoms Up Fishing Tournament
Burke & Co. Real Estate Group, LLC
Cape San Blas Inn
Cape San Blas Lighthouse
Cape San Blas Realty
Cape San Blas Vacation Rentals
Cape Trading Post
CapeSanBlas.info
Capt. Alan's Sea Escape
Capt. Clint's Pontoon Boat Rentals
Captain's Containers, LLC
Captain's Cove Marina
Carpet Country
Century 21/Collins Realty, Inc.
Charisma Charters
City of Port St. Joe
Coastal Concierge LLC
Coastal Design & Landscaping
Coastal Marina Management
Collins Vacation Rentals, Inc.
Columbus Marina
Crab Shack Beach House
Crest Enterprises and Land Development, Inc.
Durens Piggly Wiggly
Emerald Coast Marina
F&B Builders, Inc.
Family Life Church
First Baptist Church of Mexico Beach
First Baptist Church of Port St Joe
First Prebyterian Church of Port St. Joe
Florida Catfish Classic Tournaments
FloridaGulfCoastMarinas.com
Forgotten Coast Property Management & Rentals, LLC
ForgottenCoast.biz
g3 Realty Group
Gamble & Associates Construction, Inc.
Grady Market
Gulf Alliance for Local Arts
Gulf Coast Property Services, LLC
Gulf Coast Triple Crown Championship
Gulf Coast Vacation Rentals
Gulf County Supervisor of Elections Office
Gulf County TDC
Gulf Sands Motel
GulfCountyBusiness.com
Gunn Heating & Air Conditioning, Inc.
Happy Ours Kayak & Bike Outpost
Harmon Realty Vacation Rentals
Haughty Heron
HenryG.NET
High Cotton Affairs
Indian Pass General Store
Indian Pass Raw Bar
Indian Pass Raw Bar & Grill Uptown
Joe Mama's Wood Fired Pizza
Johnene Marcum, CPA
Joyce Estes, Artist
Kaci Rhodes, Realtor
L.L. Lanier & Sons
Lady J Charters
LaPrades Marina at Lake Burton
Lighthouse Utilities
Liquid Addiction Charters
Long Avenue Baptist Church
Mariner Investment Properties, Inc.
Marquardt Realty, Inc.
Mentor Gadsden
Mexico Beach Artificial Reef Association
Mexico Beach Harmon Realty, Inc.
Mexico Beach Marina
Mexico Beach Offshore Classic Fishing Tournament
Mexico Beach Sundance Realty
MexicoBeach.info
MexicoBeachFL.com
MexicoBeachSales.com
Michael Billings, REALTOR
Miss Mary
My Key Photography
NAPA - St. Joe Auto Parts
Natalie Shoaf, REALTOR
Natural Element, Inc.
No Worries Vacation Rentals
Opportunity Florida
Orange Beach Billfish Classic
Orange Beach Grand Slam
Organization for Artificial Reefs
Panache Tent + Event Rentals
Panhandle 360
Paradise Coast Vacation Rentals
Pirate's Cove Marina
Port St. Joe Marina
Port St. Joe Port Authority
PortStJoe.info
Premier Sportfishing Adventures
Pristine Properties Vacation Rentals, LLC
Pristine Properties, LLC
ProphetRooms.com
Raffield Fisheries, Inc.
Reeves Furniture & Refinishing Shoppe
Relentless Ministries
Roberson and Associates, PA
Robinson Brothers Guide Service
Robinson Real Estate Company
S&K Specialty Contractors, Inc.
Sally Childs, Realtor
Salty Beach Rentals & Real Estate
Screened Onsite
Shallow Reed
Southeastern Consulting Engineers, Inc.
Spirit of Caregiving, LLC
St. George Island Real Estate
St. George Island Realty
St. James Episcopal Church
St. Joe Natural Gas Company
St. Joe Rent-All, Nursery & Supply
St. Joseph Bay Country Club
St. Vincent Island Shuttle Service
Star Publishing Company
StGeorgeIslandFlorida.info
StJoeBay.info
Sugar Beach Rentals, Inc.
Suncoast Realty and Property Management
SurfMexicoBeach.com
The Appliance Solution
The Invitational
The Port Fine Wine & Spirits
The Wharf Boat & Yacht Show
The Wharf Marina
Turtle Beach Inn
Ulrich Construction
United Way of Northwest FL, Inc.
Ward's Lawn Care & Pressure Washing
Waste One
Water's Edge RV Park
Zach Ferrell
George L. Chapel
Apalachicola Historical Society, Inc.
P.O. Box 75
Apalachicola, Florida 32329

Reprinted by Permission

Chapter 1 - The Indians
Chapter 2 - The Spanish
Chapter 3 - The English
Chapter 4 - Scottish Traders
Chapter 5 - The United States
Chapter 6 - The Settlements
Chapter 7 - Apalachicola
Chapter 8 - The Civil War
Chapter 9 - Cypress
Chapter 10 - World War II
Chapter 11 - Seafood
Selected Bibliography

Chapter 9 - Cypress


The decline of Apalachicola came about, not because of the American Civil War, but because of the railroads. As railroads re-routed trade east and west, the north and south river traffic declined. As Savannah grew, Apalachicola declined. Although 133,079 bales of cotton were shipped in 1860 from Apalachicola, the decline was in evidence in the percentage of the upriver cotton crop shipped. The destruction of Southern railroads during the war and the cypress milling boom of the 1880's were enough to keep steamboats on the river up through the 1927s. As the Apalachicola River could not float towing barges year around, the use of the river declined after that. In 1877, Oliver Hudson Kelley, founder in 1867 of the Patrons of Husbandry known as the National Grange, an economic, political, and social force among Midwest farmers, bought almost 2000 acres of land in Franklin County and started the community of Rio Carrabelle. Kelley, with this wife and four daughters, lived in his Island House hotel managed by his niece, Carolyn Arrabelle Hall, known as Carrie, for whom Carrabelle was named. The Crooked River lighthouse is often called the Carrabelle lighthouse. The swamp area northwest of Carrabelle has the name Tate's Hell from a legendary, frightened, lost traveler of the 1880's, Cebe Tate. Charles M. Harrison opened a sawmill in the late 1860's. Other mill owners, including Snow, Richards, and Harris followed. In the early 1870's, A B. Tripler founded the Pennsylvania Tie Company. Renamed the Cypress Lumber Company in 1882, it had headquarters in Maine and was directed locally by August S. Mohr. Its lumber mill operations in Apalachicola were to become the largest in the South. James N. Coombs from Maine, a Union veteran and a Republican, came to Apalachicola in 1876. Expanding his local store to include a sawmill, he went into association with Caleb Emlen from Chester, Pennsylvania, and established a lumbering partnership with Seth N. Kimball of Mobile. Purchasing a lumbering operation in recently founded Carrabelle. he obtained another partner in Charles H. Parlin. Maine born Charles Parlin married Elizabeth Grady, daughter of a ship chandlery family in Apalachicola, and became owner of the Long Lumber Pine and Cypress Company. Moving his family 22 miles east to Carrabelle, Parlin managed his and Coombs' newly-acquired Franklin County Lumber Company. In Apalachicola, Coombs sold out to Kimball in 1888 and set up his own firm, Coombs and Company, acquiring single control of the Franklin County Lumber Company. He had become the single most important business man in Franklin County's lumber industry. Henry Brash, who had come as a Jewish emigrant from Germany in 1865, entered, over time, the dry goods, lumber, real estate, and sponge trade and took over Harrison's mill. Brash later sold the mill to the Cypress Lumber Company. Hewn logs were exported to Europe and South America, railroad ties to Mexico, and sawn pine lumber and shingles were sent north, while businesses in New Orleans were the major purchasers of cypress. From 1878 to 1888 lumber was shipped through West Pass. C. L. Storrs and R. F. Fowler operated a sawmill in Carrabelle, and by 1890, Carrabelle was also the center of an expanding naval stores industry. Family turpentine stills could be found about the county until the 1940 's . Although there were exceptions, to teach a negro to read and write was either illegal or regarded as unhealthy throughout most of the South before the American Civil War. However, school work was successfully undertaken by some of the blacks with the help of several white children who attended schools training business clerks. During and after Reconstruction, several black churches were established, and by 1880, the blacks ran a number of businesses, including the two leading hotels in Apalachicola, The Jenkins and The Fuller. A prominent African American of the Day was Emmanuel Smith, who served as Postmaster, leaving the position on his retirement to Dr. Chapman. Eastpoint was established in 1898 as an experimental, cooperative colony by a Quaker family named Brown, as a result of a combined economic, religious, and political effort known as the Populists. They were joined by Henry Vrooman, a Congregational minister and Harvard graduate, and brother of the founder of Ruskin Hall (a workingman's college at Oxford University, England). The John Gorrie bridge across Apalachicola Bay between Eastpoint and Apalachicola was completed in 1935, replacing a ferry service. By 1920, the great stands of slow-growing cypress that had sustained the area's lumber industry had become significantly depleted.