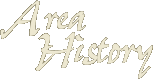 98 Real Estate Group
Apalachicola Bay Inn
Apalachicola River Catfish Tournament Trail
Apalachicola.biz
ApalachicolaFlorida.info
ApalachicolaHomes.net
Ausley & McMullen, P.A.
Bay City Lodge, Inc.
Bay Point Marina
BayNavigator.com
Beach Realty of Cape San Blas, Inc.
Ben's Photos
Bluewater iNet Group, LLC
Bluewater Outriggers
Bottoms Up Fishing Tournament
Burke & Co. Real Estate Group, LLC
Cape San Blas Inn
Cape San Blas Lighthouse
Cape San Blas Realty
Cape San Blas Vacation Rentals
Cape Trading Post
CapeSanBlas.info
Capt. Alan's Sea Escape
Capt. Clint's Pontoon Boat Rentals
Captain's Containers, LLC
Captain's Cove Marina
Carpet Country
Century 21/Collins Realty, Inc.
Charisma Charters
City of Port St. Joe
Coastal Concierge LLC
Coastal Design & Landscaping
Coastal Marina Management
Collins Vacation Rentals, Inc.
Columbus Marina
Crab Shack Beach House
Crest Enterprises and Land Development, Inc.
Durens Piggly Wiggly
Emerald Coast Marina
F&B Builders, Inc.
Family Life Church
First Baptist Church of Mexico Beach
First Baptist Church of Port St Joe
First Prebyterian Church of Port St. Joe
Florida Catfish Classic Tournaments
FloridaGulfCoastMarinas.com
Forgotten Coast Property Management & Rentals, LLC
ForgottenCoast.biz
g3 Realty Group
Gamble & Associates Construction, Inc.
Grady Market
Gulf Alliance for Local Arts
Gulf Coast Property Services, LLC
Gulf Coast Triple Crown Championship
Gulf Coast Vacation Rentals
Gulf County Supervisor of Elections Office
Gulf County TDC
Gulf Sands Motel
GulfCountyBusiness.com
Gunn Heating & Air Conditioning, Inc.
Happy Ours Kayak & Bike Outpost
Harmon Realty Vacation Rentals
Haughty Heron
HenryG.NET
High Cotton Affairs
Indian Pass General Store
Indian Pass Raw Bar
Indian Pass Raw Bar & Grill Uptown
Joe Mama's Wood Fired Pizza
Johnene Marcum, CPA
Joyce Estes, Artist
Kaci Rhodes, Realtor
L.L. Lanier & Sons
Lady J Charters
LaPrades Marina at Lake Burton
Lighthouse Utilities
Liquid Addiction Charters
Long Avenue Baptist Church
Mariner Investment Properties, Inc.
Marquardt Realty, Inc.
Mentor Gadsden
Mexico Beach Artificial Reef Association
Mexico Beach Harmon Realty, Inc.
Mexico Beach Marina
Mexico Beach Offshore Classic Fishing Tournament
Mexico Beach Sundance Realty
MexicoBeach.info
MexicoBeachFL.com
MexicoBeachSales.com
Michael Billings, REALTOR
Miss Mary
My Key Photography
NAPA - St. Joe Auto Parts
Natalie Shoaf, REALTOR
Natural Element, Inc.
No Worries Vacation Rentals
Opportunity Florida
Orange Beach Billfish Classic
Orange Beach Grand Slam
Organization for Artificial Reefs
Panache Tent + Event Rentals
Panhandle 360
Paradise Coast Vacation Rentals
Pirate's Cove Marina
Port St. Joe Marina
Port St. Joe Port Authority
PortStJoe.info
Premier Sportfishing Adventures
Pristine Properties Vacation Rentals, LLC
Pristine Properties, LLC
ProphetRooms.com
Raffield Fisheries, Inc.
Reeves Furniture & Refinishing Shoppe
Relentless Ministries
Roberson and Associates, PA
Robinson Brothers Guide Service
Robinson Real Estate Company
S&K Specialty Contractors, Inc.
Sally Childs, Realtor
Salty Beach Rentals & Real Estate
Screened Onsite
Shallow Reed
Southeastern Consulting Engineers, Inc.
Spirit of Caregiving, LLC
St. George Island Real Estate
St. George Island Realty
St. James Episcopal Church
St. Joe Natural Gas Company
St. Joe Rent-All, Nursery & Supply
St. Joseph Bay Country Club
St. Vincent Island Shuttle Service
Star Publishing Company
StGeorgeIslandFlorida.info
StJoeBay.info
Sugar Beach Rentals, Inc.
Suncoast Realty and Property Management
SurfMexicoBeach.com
The Appliance Solution
The Invitational
The Port Fine Wine & Spirits
The Wharf Boat & Yacht Show
The Wharf Marina
Turtle Beach Inn
Ulrich Construction
United Way of Northwest FL, Inc.
Ward's Lawn Care & Pressure Washing
Waste One
Water's Edge RV Park
Zach Ferrell
George L. Chapel
Apalachicola Historical Society, Inc.
P.O. Box 75
Apalachicola, Florida 32329

Reprinted by Permission

Chapter 1 - The Indians
Chapter 2 - The Spanish
Chapter 3 - The English
Chapter 4 - Scottish Traders
Chapter 5 - The United States
Chapter 6 - The Settlements
Chapter 7 - Apalachicola
Chapter 8 - The Civil War
Chapter 9 - Cypress
Chapter 10 - World War II
Chapter 11 - Seafood
Selected Bibliography

Chapter 5 - The United States


Pressure by citizens of the United States desiring land was confining the Indians to the Chattahoochee River valley of Alabama and Georgia. The once rich fur trade could not be replaced by a rich cotton trade until farmers replaced the nomadic Indians along the fertile lands of the river. The Creeks finally went into open war against the United States and were defeated by General Andrew Jackson at Horseshoe Bend in Alabama. The Treaty of Ft. Jackson (1814), signed by the Creeks, ceded a large tract of land in southern Alabama and Georgia to the United States. At the close of the War of 1812, the British representatives in the area argued by letter with Benjamin Hawkins that the Treaty of Fort Jackson was not valid because the Treaty of Ghent, which ended the "Seven Years War" called for the status quo antebellum, i.e., that things were to go back as they were before the war. Hawkins argued that the Treaty of Fort Jackson ante-dated the Treaty of Ghent. The Creeks preferred the British position. Louisiana, ceded to Spain in 1763 and retroceded to France by a servile Spain in 1800, was sold in 1803 by Napoleon to the United States. The insistence of the United States upon trading with France hampered the efforts of the British and allied powers in their war against Napoleon (1797-1815), and the British made Florida a center of operations during the War of 1812. The British prepared to take formal possession at Pensacola but were repulsed by General Jackson in 1814. The British also landed supplies at St. George Island preparatory to fortifying the area of the future Ft. Gadsden, but, by landing and removing the same troops repeatedly, they created the impression of a force much larger. British agents also evacuated Pensacola with Indian allies and captured slaves of the Spanish and of the Forbes Company and fortified what was to become Ft. Gadsden. Damage to Forbes property by British forces was the basis for another request for a land grant. Notice was sent, however, from the British fleet under Admiral Alexander Cochrane noted for his role in the Latin American wars of independence that the British were to withdraw. After 1814, the area of the future Ft. Gadsden was armed by the British and used by Indians and runaway Negroes to harass United States settlers. A United States force under General Gaines from the Mississippi Territory and Commander Daniel Patterson, U.S.N., destroyed the fort. A single hot shot hit the magazine and the fort exploded. The Seminoles, seceders from the Creeks, who occupied Apalachee territory, also fought the United States bitterly in 1817-1818. British trading activities continued in the area. The Indians ignored the Treaty of Fort Jackson, and General Andrew Jackson went to the area of Ft. Gadsden and built the fort, naming it for its designer. Ft. Gadsden was manned from 1818 to 1821-1822. General Jackson then proceeded to the Suwanee River, and failing to capture the Seminoles, continued to St. Marks, where he hung two British subjects for inciting the Indians against U. S. citizens. When he received information that hostile Indians were in Pensacola, he took Pensacola on the grounds that the Spanish were encouraging the Seminoles. Pensacola and St. Marks were temporarily returned to the Spanish, but John Calhoun, Secretary of War, advised General Gaines that U. S. troops were to stay at Fort Gadsden. In 1821, Florida was transferred to the United States with Jackson as Governor of Florida.