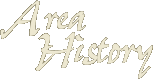 98 Real Estate Group
Apalachicola Bay Inn
Apalachicola River Catfish Tournament Trail
Apalachicola.biz
ApalachicolaFlorida.info
ApalachicolaHomes.net
Ausley & McMullen, P.A.
Bay City Lodge, Inc.
Bay Point Marina
BayNavigator.com
Beach Realty of Cape San Blas, Inc.
Ben's Photos
Bluewater iNet Group, LLC
Bluewater Outriggers
Bottoms Up Fishing Tournament
Burke & Co. Real Estate Group, LLC
Cape San Blas Inn
Cape San Blas Lighthouse
Cape San Blas Realty
Cape San Blas Vacation Rentals
Cape Trading Post
CapeSanBlas.info
Capt. Alan's Sea Escape
Capt. Clint's Pontoon Boat Rentals
Captain's Containers, LLC
Captain's Cove Marina
Carpet Country
Century 21/Collins Realty, Inc.
Charisma Charters
City of Port St. Joe
Coastal Concierge LLC
Coastal Design & Landscaping
Coastal Marina Management
Collins Vacation Rentals, Inc.
Columbus Marina
Crab Shack Beach House
Crest Enterprises and Land Development, Inc.
Durens Piggly Wiggly
Emerald Coast Marina
F&B Builders, Inc.
Family Life Church
First Baptist Church of Mexico Beach
First Baptist Church of Port St Joe
First Prebyterian Church of Port St. Joe
Florida Catfish Classic Tournaments
FloridaGulfCoastMarinas.com
Forgotten Coast Property Management & Rentals, LLC
ForgottenCoast.biz
g3 Realty Group
Gamble & Associates Construction, Inc.
Grady Market
Gulf Alliance for Local Arts
Gulf Coast Property Services, LLC
Gulf Coast Triple Crown Championship
Gulf Coast Vacation Rentals
Gulf County Supervisor of Elections Office
Gulf County TDC
Gulf Sands Motel
GulfCountyBusiness.com
Gunn Heating & Air Conditioning, Inc.
Happy Ours Kayak & Bike Outpost
Harmon Realty Vacation Rentals
Haughty Heron
HenryG.NET
High Cotton Affairs
Indian Pass General Store
Indian Pass Raw Bar
Indian Pass Raw Bar & Grill Uptown
Joe Mama's Wood Fired Pizza
Johnene Marcum, CPA
Joyce Estes, Artist
Kaci Rhodes, Realtor
L.L. Lanier & Sons
Lady J Charters
LaPrades Marina at Lake Burton
Lighthouse Utilities
Liquid Addiction Charters
Long Avenue Baptist Church
Mariner Investment Properties, Inc.
Marquardt Realty, Inc.
Mentor Gadsden
Mexico Beach Artificial Reef Association
Mexico Beach Harmon Realty, Inc.
Mexico Beach Marina
Mexico Beach Offshore Classic Fishing Tournament
Mexico Beach Sundance Realty
MexicoBeach.info
MexicoBeachFL.com
MexicoBeachSales.com
Michael Billings, REALTOR
Miss Mary
My Key Photography
NAPA - St. Joe Auto Parts
Natalie Shoaf, REALTOR
Natural Element, Inc.
No Worries Vacation Rentals
Opportunity Florida
Orange Beach Billfish Classic
Orange Beach Grand Slam
Organization for Artificial Reefs
Panache Tent + Event Rentals
Panhandle 360
Paradise Coast Vacation Rentals
Pirate's Cove Marina
Port St. Joe Marina
Port St. Joe Port Authority
PortStJoe.info
Premier Sportfishing Adventures
Pristine Properties Vacation Rentals, LLC
Pristine Properties, LLC
ProphetRooms.com
Raffield Fisheries, Inc.
Reeves Furniture & Refinishing Shoppe
Relentless Ministries
Roberson and Associates, PA
Robinson Brothers Guide Service
Robinson Real Estate Company
S&K Specialty Contractors, Inc.
Sally Childs, Realtor
Salty Beach Rentals & Real Estate
Screened Onsite
Shallow Reed
Southeastern Consulting Engineers, Inc.
Spirit of Caregiving, LLC
St. George Island Real Estate
St. George Island Realty
St. James Episcopal Church
St. Joe Natural Gas Company
St. Joe Rent-All, Nursery & Supply
St. Joseph Bay Country Club
St. Vincent Island Shuttle Service
Star Publishing Company
StGeorgeIslandFlorida.info
StJoeBay.info
Sugar Beach Rentals, Inc.
Suncoast Realty and Property Management
SurfMexicoBeach.com
The Appliance Solution
The Invitational
The Port Fine Wine & Spirits
The Wharf Boat & Yacht Show
The Wharf Marina
Turtle Beach Inn
Ulrich Construction
United Way of Northwest FL, Inc.
Ward's Lawn Care & Pressure Washing
Waste One
Water's Edge RV Park
Zach Ferrell
George L. Chapel
Apalachicola Historical Society, Inc.
P.O. Box 75
Apalachicola, Florida 32329

Reprinted by Permission

Chapter 1 - The Indians
Chapter 2 - The Spanish
Chapter 3 - The English
Chapter 4 - Scottish Traders
Chapter 5 - The United States
Chapter 6 - The Settlements
Chapter 7 - Apalachicola
Chapter 8 - The Civil War
Chapter 9 - Cypress
Chapter 10 - World War II
Chapter 11 - Seafood
Selected Bibliography

Chapter 8 - The Civil War


With the outbreak of the War Between the States (1861-65), Apalachicola and the surrounding coastal area assumed a dual role of strategic military importance. Sheltered by the chain of offshore islands and situated on the River which provided easy access to military and industrial centers in the interior, the city and port offered refuge to vessels carrying much-needed supplies to the Confederacy. Scarcely less important was the area's ability to maintain a large number of salt-producing installations which gave the Confederacy the means of preserving meat and other food supplies. Union operations in the area were concerned with the blockade of the port and the destruction of the salt-producing installations. Confederate counter-measures attempted to foil the Union's achievement of these objectives. The establishment of a Naval Blockade was accomplished by Union forces on 11 June, 1861, with the arrival of the U.S.S. Montgomery. At times, the blockade employed a squadron of three or more vessels in the area. A landing at Apalachicola was achieved without resistance on 3 April, 1862. At various times from this date until the war's end, the city was occupied briefly by Union or Confederate forces. No conflicts of signal importance took place. One incident took place approximately ten miles east of Apalachicola near the mouth of Crooked River. On 20 May, 1862, a boat, carrying 21 men left the blockading vessel and approached the shore, probably looking for fresh water. They were fired upon by a group of. Confederates under Capt. H. T. Blocker of the Beauregard Rangers. Seventeen of the boat's occupants were either killed or wounded. There were no Confederate casualties. The Union forces constantly sought to increase the effectiveness of the blockade by various expeditions and raids into Confederate territory. In May, 1863, one of the most successful involved locating and taking the schooner Fashion at Scott Creek 23 miles above Apalachicola. Union sailors were able to tow their prize into the river and back to the blockading squadron. Several prisoners and fifty bales of cotton accompanied the captured vessel. The most important installations in this area were rendered ineffective later this same year. A forre of sixty-five men was landed at Alligator Bay, where they destroyed 65 salt evaporation vats, 9 buildings in four separate areas, as well as scattering 200 bushels of salt. Salt works at St. Joseph Bay and St Marks, to the East and West of Apalachicola respectively, were also destroyed. Smaller raids and expeditions continued throughout the rest of 1863. At least one other salt works was destroyed and small quantities of cotton confiscated. Again, no loss of personnel was reported for either side. In May, 1864, the crew of the Confederate gunboat Chattahoochee, damaged the previous year by a boiler explosion at Blountstown Bar, descended the river to Apalachicola in small boats with a plan to raise the blockade. The expedition met with failure for, betrayed by Apalachicola Unionists, caught in a storm on St. George Sound, and pursued by Union landing parties, they were barely able to escape back up the river. Activities for the remainder of this year and into 1865 were of a "see-saw" nature, with neither side obtaining an advantage. Nothing took place which had any major effect on events in the Southern theatre of the war. As the war ended, a squadron of five Union vessels maintained the blockade. The city of Apalachicola was formally occupied by units of the 161st New York Vol. Infantry and 82nd United States Colored Infantry, commanded by Major General Alexander Asboth. The Union force assisted in the area's return to normalcy by collecting and restoring the aids to navigation on the river and in the bay. The port of Apalachicola thus achieved renewed activity as a clearing house for cotton and other"booty," shipped from the river system to the Gulf. Opinions in Apalachicola were divided during the War Between the States. Dr. John Gorrie, an early pioneer in the artificial manufacture of ice, refrigeration and air conditioning, and a southerner, may have wanted some kind of liquidation of the institution of slavery similar to that which occurred throughout the British dominions in the 1830's. Dr. Alvin Wentworth Chapman, the botanist and author of The Flora of the Southeastern United States. was a Union man and simply wanted the institution abolished.