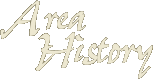 98 Real Estate Group
Apalachicola Bay Inn
Apalachicola River Catfish Tournament Trail
Apalachicola.biz
ApalachicolaFlorida.info
ApalachicolaHomes.net
Ausley & McMullen, P.A.
Bay City Lodge, Inc.
Bay Point Marina
BayNavigator.com
Beach Realty of Cape San Blas, Inc.
Ben's Photos
Bluewater iNet Group, LLC
Bluewater Outriggers
Bottoms Up Fishing Tournament
Burke & Co. Real Estate Group, LLC
Cape San Blas Inn
Cape San Blas Lighthouse
Cape San Blas Realty
Cape San Blas Vacation Rentals
Cape Trading Post
CapeSanBlas.info
Capt. Alan's Sea Escape
Capt. Clint's Pontoon Boat Rentals
Captain's Containers, LLC
Captain's Cove Marina
Carpet Country
Century 21/Collins Realty, Inc.
Charisma Charters
City of Port St. Joe
Coastal Concierge LLC
Coastal Design & Landscaping
Coastal Marina Management
Collins Vacation Rentals, Inc.
Columbus Marina
Crab Shack Beach House
Crest Enterprises and Land Development, Inc.
Durens Piggly Wiggly
Emerald Coast Marina
F&B Builders, Inc.
Family Life Church
First Baptist Church of Mexico Beach
First Baptist Church of Port St Joe
First Prebyterian Church of Port St. Joe
Florida Catfish Classic Tournaments
FloridaGulfCoastMarinas.com
Forgotten Coast Property Management & Rentals, LLC
ForgottenCoast.biz
g3 Realty Group
Gamble & Associates Construction, Inc.
Grady Market
Gulf Alliance for Local Arts
Gulf Coast Property Services, LLC
Gulf Coast Triple Crown Championship
Gulf Coast Vacation Rentals
Gulf County Supervisor of Elections Office
Gulf County TDC
Gulf Sands Motel
GulfCountyBusiness.com
Gunn Heating & Air Conditioning, Inc.
Happy Ours Kayak & Bike Outpost
Harmon Realty Vacation Rentals
Haughty Heron
HenryG.NET
High Cotton Affairs
Indian Pass General Store
Indian Pass Raw Bar
Indian Pass Raw Bar & Grill Uptown
Joe Mama's Wood Fired Pizza
Johnene Marcum, CPA
Joyce Estes, Artist
Kaci Rhodes, Realtor
L.L. Lanier & Sons
Lady J Charters
LaPrades Marina at Lake Burton
Lighthouse Utilities
Liquid Addiction Charters
Long Avenue Baptist Church
Mariner Investment Properties, Inc.
Marquardt Realty, Inc.
Mentor Gadsden
Mexico Beach Artificial Reef Association
Mexico Beach Harmon Realty, Inc.
Mexico Beach Marina
Mexico Beach Offshore Classic Fishing Tournament
Mexico Beach Sundance Realty
MexicoBeach.info
MexicoBeachFL.com
MexicoBeachSales.com
Michael Billings, REALTOR
Miss Mary
My Key Photography
NAPA - St. Joe Auto Parts
Natalie Shoaf, REALTOR
Natural Element, Inc.
No Worries Vacation Rentals
Opportunity Florida
Orange Beach Billfish Classic
Orange Beach Grand Slam
Organization for Artificial Reefs
Panache Tent + Event Rentals
Panhandle 360
Paradise Coast Vacation Rentals
Pirate's Cove Marina
Port St. Joe Marina
Port St. Joe Port Authority
PortStJoe.info
Premier Sportfishing Adventures
Pristine Properties Vacation Rentals, LLC
Pristine Properties, LLC
ProphetRooms.com
Raffield Fisheries, Inc.
Reeves Furniture & Refinishing Shoppe
Relentless Ministries
Roberson and Associates, PA
Robinson Brothers Guide Service
Robinson Real Estate Company
S&K Specialty Contractors, Inc.
Sally Childs, Realtor
Salty Beach Rentals & Real Estate
Screened Onsite
Shallow Reed
Southeastern Consulting Engineers, Inc.
Spirit of Caregiving, LLC
St. George Island Real Estate
St. George Island Realty
St. James Episcopal Church
St. Joe Natural Gas Company
St. Joe Rent-All, Nursery & Supply
St. Joseph Bay Country Club
St. Vincent Island Shuttle Service
Star Publishing Company
StGeorgeIslandFlorida.info
StJoeBay.info
Sugar Beach Rentals, Inc.
Suncoast Realty and Property Management
SurfMexicoBeach.com
The Appliance Solution
The Invitational
The Port Fine Wine & Spirits
The Wharf Boat & Yacht Show
The Wharf Marina
Turtle Beach Inn
Ulrich Construction
United Way of Northwest FL, Inc.
Ward's Lawn Care & Pressure Washing
Waste One
Water's Edge RV Park
Zach Ferrell
George L. Chapel
Apalachicola Historical Society, Inc.
P.O. Box 75
Apalachicola, Florida 32329

Reprinted by Permission

Chapter 1 - The Indians
Chapter 2 - The Spanish
Chapter 3 - The English
Chapter 4 - Scottish Traders
Chapter 5 - The United States
Chapter 6 - The Settlements
Chapter 7 - Apalachicola
Chapter 8 - The Civil War
Chapter 9 - Cypress
Chapter 10 - World War II
Chapter 11 - Seafood
Selected Bibliography

Chapter 3 - The English


During the last part of the 17th century, the Spanish maintained their tenuous hold on Northwest Florida through the missions and the small fort at St. Marks. When Indian allies of the English at Charleston, S.C., raided Spanish territory, Indian allies of the Spanish desert- ed eastern Ceorgia in favor of the Chattahoochee River. Dr. Henry Woodward, a soldier of fortune, led the English activities in this contest for the Indian trade. The Spanish tried to control their Indian allies by building a fort near the junction of the Chattahoochee and Flint Rivers known as Santa Cruz de Sabacola. This lasted only a few years (1689-1691) because the Indians, incensed at the Spanish fort in their territory and preferring English trade goods, began moving closer to English settlements. They left the Chattahoochee River to settle on Ochese Creek of the Ocmulgee River. The name of Ochese Creek Indians was shortened by English traders to Creek Indians. Later, Upper Creeks came to mean those in Alabama, and Lower Creeks those in Georgia. An alliance between France and Spain at the time of the War of the Spanish Succession, when Louis XIV of France tried to place his grandson on the throne of Spain (1701-1714), upset Great Britain, Holland and other European states, and threatened British control of the Indian trade. This was successfully resisted by the British Governor in Charleston, James Moore, from 1702-1704. In the process, however, he transported several thousand Indians from the Apalachee and Apalachicola River countries to a town on the Savannah River. This forced migration caused hard feelings. A large-scale Indian uprising momentarily threatened Charleston in 1715 and resulted in the Indians returning to the Chattahoochee River, the Creeks near Columbus, Georgia, and the Apalachicolas north of the forks of the Chattahoochee-Flint Rivers. The years 1717-1739 saw France allied to her former foes, Great Britain and Holland, against Spain, much dissatisfied over the losses from the War of the Spanish Succession. The Spanish from St. Marks and Pensacola (1696) dominated most of the Lower Creeks and blocked French advances along the Gulf Coast. The settlements at Biloxi and Mobile (1702), while not thriving, were bases of French power which extended over the Upper Creeks in Alabama. The French attempted to control the Lower Creeks with a fort at St. Joseph Bay (1718), but this was successfully countered by the Spanish and abandoned. Pensacola was captured and held by France from 1719-1723. The British steadily pushed westward from Charleston to establish hegemony over the Cherokee, some of the Upper Creeks, and several Lower Creek towns. The Seven Years' War, or French and Indian War, and the Treaty of Paris (1763) marked the end of French power in the New World, and,because Spain had assisted France after 1761, transferred the Floridas to Great Britain in return for British evacuation of Havana. The War of the American Revolution (1776-1783) of the British North American colonies brought many refugees or Loyalists to Florida. As Spain was allied with France and the British North American colonies in 1781, the Spanish Governor of New Orleans captured Pensacola, and, although the British trading houses remained, most of the British left. By the Treaty of Paris in 1783, the Spanish once again occupied Florida.